Build a
compassionate
career where
you'll put
patients first.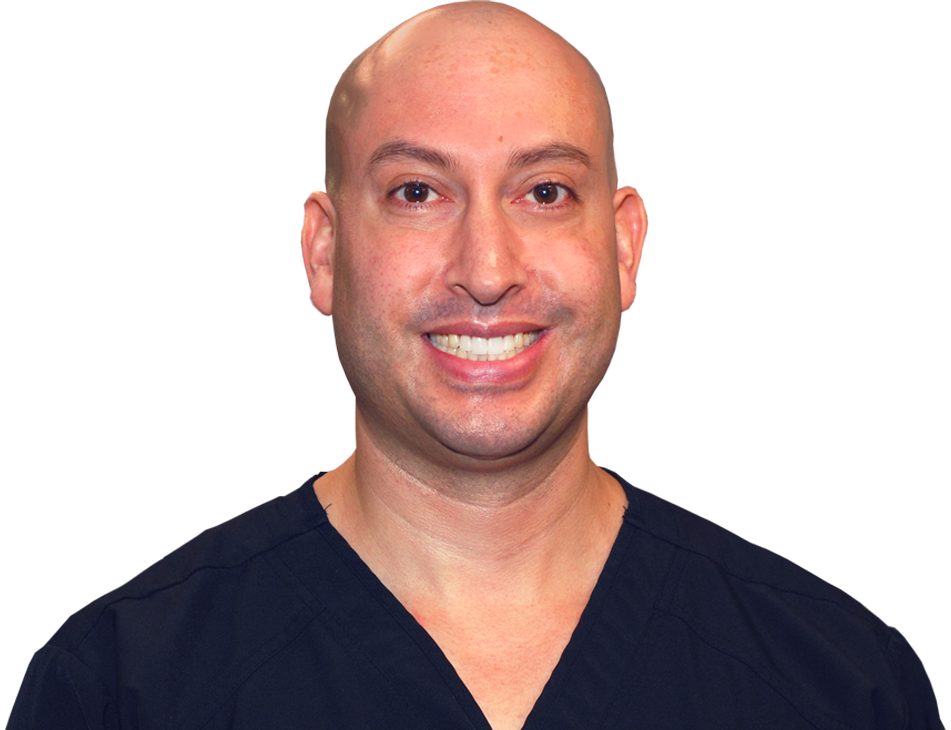 Home Health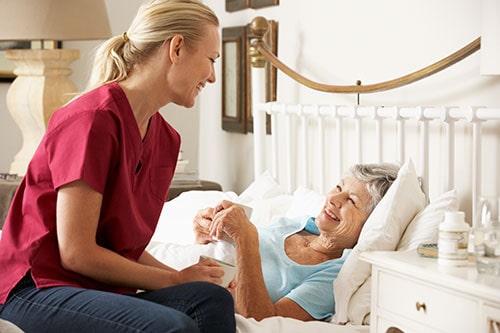 As part of our Home Health team, you'll work to support patients and families as their care transitions from the hospital to the patient's home. Our people help provide the tools and resources that patients need to maintain independence and manage their chronic diseases or injuries.
Hibba, a Social Worker on the team sees the importance of what she does. "I support the families during this rough time by listening to them. The work that we do is really heavy. It's not easy. But, we always support each other."
Carrie, a Home Health RN enjoys the relationships she's able to build with her patients. "I often felt like the hospital was a revolving door. If I was lucky, I would have the same patient for three shifts in a row. Seeing them in their home, I'm allowed to build rapport and relationships," says Carrie, "I get to see the whole picture, see them get better, and teach them the tools they need to control their health, which is very rewarding."
Bob, a Chaplain in Home Health is proud to be part of UNMH. "They're very interested in meeting the needs of New Mexico. Be it cultural or medical."
You'll work closely with the rest of your team, which could include RNs, Social Workers and Physical Therapists while spending much more time with your patients than you would in a typical hospital setting. This is a truly supportive and nurturing environment where you'll work to provide care as well as educate your patients and their families about their treatment.
Since UNMH is a teaching hospital you'll always learn while working. There are also ample opportunities to learn across the system and you'll have room to grow your career.
This means a lot to Jeremy, a Home Health RN. "You want to come to UMNH because it's a teaching hospital. As a new nurse, you want to learn. Not only will you work with people who know the job, but they're in a position to teach you. They really foster your educational opportunities."
If you're looking to make a real connection with your patients as well as your healthcare team, join our Home Health family.
Featured Career Area Nursing
Our nurses have access to state-of-the-art technology and the opportunities that come with being a teaching hospital. Learn more about the path you can take as a nurse at UNM Hospital.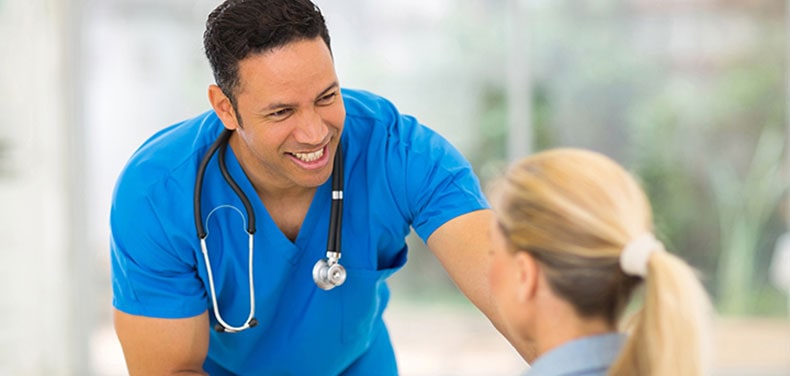 Recently Viewed Jobs
Sorry, have not recently viewed any jobs. Explore all of our jobs here.
Saved Jobs
Sorry, you do not have any saved jobs. Explore all of our jobs here.