Things I Learned as an RN in the Emergency Department
As New Mexico's only level I trauma center, UNM Hospital is a great place for any RN looking to work in an emergency or trauma setting. Every day in the ED is an opportunity to learn something new. Don't take it from us though! RNs from our team share things they've learned during their time in the ED.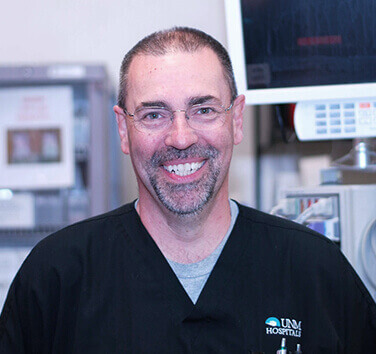 "If you're new to nursing, take an EMT Basic course. Be prepared for the stress, compassion, frustration, camaraderie – and the absolute best job in the world. Common sense, communication and good observation skills are the base job requirements."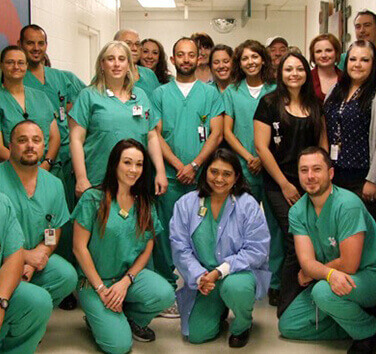 "What surprised me most about working in the Emergency Department was the level of enjoyment of my job, due to the great group of co-workers. We're a family!"
"I don't think there is an "average day" because there are multiple departments you can work in. Triage, regular rooms, MEC or Trauma/Resus. It helps break up any monotony and keeps you on your toes!"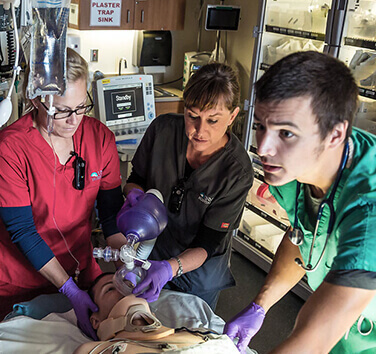 "We are a team. Individually we are all great and can do a fantastic job. As a team, we are amazing – we are unstoppable. We learn, grow and care for patients together."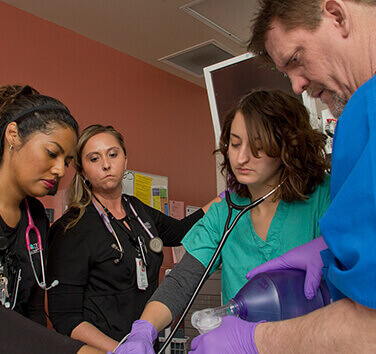 "What surprised me about working in the Emergency Department is the ability of the staff to deal with anything and everything. It's a challenging place to work, but you'll learn so much."
Think you're ready to take the next step and pursue a career as an RN in our Emergency Department? Click here to view our open positions!