Male nurses at UNMH talk on why nursing is a great career path for men.
For many years, nursing has been a female dominated profession. According to the United States Bureau of Labor, only 10% of nurses in the United States are men, rising about 7% since 1970 by 2.7%. While stereotypes still exist, the days of nursing being considered a "woman's job" or calling someone a "male nurse" may soon come to an end. Every year, more and more men are enrolling in nursing school and pursuing nursing as a career.
Nursing is both a rewarding and challenging career. When someone decides to become an RN, they resolve to devote their life to helping people and making a positive impact in healthcare, so who's to say that the job is only for women? Hear from some of our male nurses on why nursing is a great career path for men.
Meet David. David has been an RN here at UNMH for 11 years. David, like most RNs, went into nursing with a desire to help others. "I wanted to spend my time doing something meaningful for other people," said David. Some men think that they're at a disadvantage pursuing nursing as a career, but for David, it's the exact opposite. "I think men actually have an advantage, as it's preferable to have a healthy mix of both males and females."
Ryan, an Inpatient RN Supervisor, has been part of the UNMH family for over five years. Ryan decided to become a nurse after observing the impact they had on patients and families while one of his family members was in the hospital. "I am happy to say that the outcome for my family member was a good one, but I felt the sense to pay it forward," said Ryan. While nursing is still a female dominated field, Ryan can see that changing in the future. "While there is occasionally the joke about being a "murse", my experience has been great. As our society changes, so do the beliefs of gender norms in careers. This has positively changed nursing."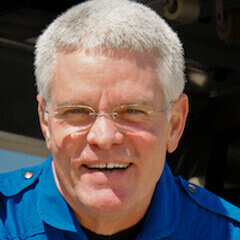 After over 10 years of experience working as an EMT and Flight Paramedic, RN Jim decided he wanted more in his career. "I wanted to expand my horizons, knowledge, education and career options," he stated. Throughout his nursing career, Jim has always felt welcomed by his peers and colleagues. "When working in both the ED and as a flight nurse, I've never run into any nurses who felt I shouldn't be there," said Jim. "It's a great career. There will always be a place for men in nursing."
Mike is a pediatric RN here at UNMH. For Mike, there were many factors that led him to decide to become a nurse. "The thought of having great job security, the ability to move between areas of nursing and helping people was very appealing to me." As a pediatric nurse, Mike has noticed a lot of change when it comes to men in nursing. He noted, "In pediatrics, I feel that male nurses are welcomed and considered role models to our patient populations. Having diversity in the workplace sends a positive message to the younger generation."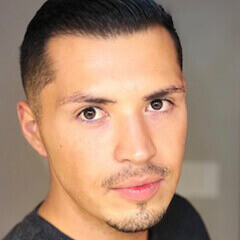 Meet Juan, an Inpatient RN Supervisor on our team. Nursing as a career came naturally for Juan. "By nature, I have always been somewhat of a nurturer. I was always able to recognize when others were in need and always was compelled to help." Juan believes that as long as you have the desire to help people, you'll fit in as a nurse no matter your gender. "The culture of nursing has always been built around empathy and nurturing. I believe that in this day and age, there's no reason that men cannot fulfill this role."
Have you ever considered nursing as a career? Forget the stigma. At UNMH, no matter your age, gender or background, you can find a fulfilling career as a nurse. Click here to explore nursing opportunities at UNMH.