Life at UNMH
Genevieve, Emergency Department RN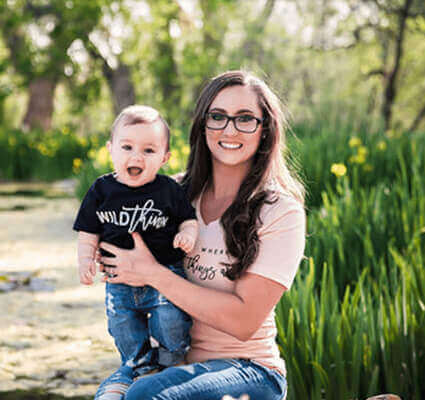 RNs at UNM Hospital all share a common goal: providing exceptional care for patients and their families. In our Emergency Department, our team of RNs work around the clock to provide top-notch care for patients in intense and critical conditions.
Meet Genevieve, an RN on our Emergency Department team. Genevieve loves going into work every day knowing that she's going to make a difference in a patient's life. Read more about her experiences!
What surprised you the most about working in the Emergency Department?
How much fun you can have in a critical and intense environment when you work with incredible people.
How would you describe the culture on the Emergency Department team?
I am proud to work in a department that has a learning-driven culture. The staff is comfortable asking questions, speaking up when they don't know how to do a new task, and teaching others those new tasks when they need to learn them.
What is an average day like?
I don't think there is an "average day" because there are multiple areas in our department you can work in, e.g., Triage, regular rooms, MEC, or Trauma/Resus. It helps break up any monotony and keeps you on your toes!
Do you have any uplifting stories or patient experiences that have impacted you in a positive way?
There are so many because of the type of work we do! One that comes to mind was a young mother who had a stroke. She came in and was unable to use her left side or speak. She and her family were terrified and all very emotional about the circumstances. After her CT, we found she was in the window for TPA. She received the TPA, and I had the pleasure of seeing her in the ICU multiple hours later – she was speaking with her family and had regained a lot of the use of her left side. It was a beautiful thing to witness. Makes you feel like you are making a true difference in someone's life!
What advice would you give a potential candidate looking to become an Emergency Department RN?
Make sure you have a comfortable pair of tennis shoes and work well in a team environment!
Click here to learn more from our Emergency Department Team at UNMH.
Think you'd make a good fit on our Emergency Department team? Click here to explore job opportunities!