Project SEARCH: Our Passion for Building Brighter Futures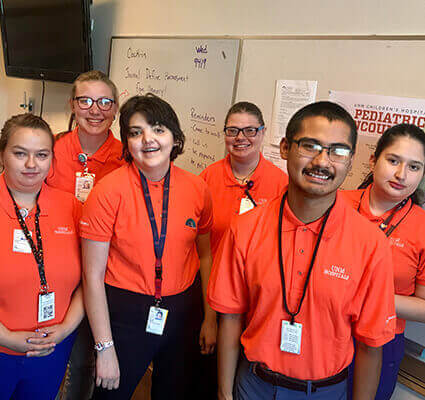 In today's competitive workforce, it can be difficult for individuals with disabilities to obtain stable, reliable work. People with disabilities are more than capable of working alongside those without disabilities, but too many barriers exist which result in an overlooked population being unemployed or underemployed, and hinder their opportunity for financial stability.
At UNM Hospital, we're working towards breaking down those barriers. Through our Project SEARCH Training Program, we're equipping individuals with disabilities with the tools they need to build a bright future for themselves.
What is Project SEARCH?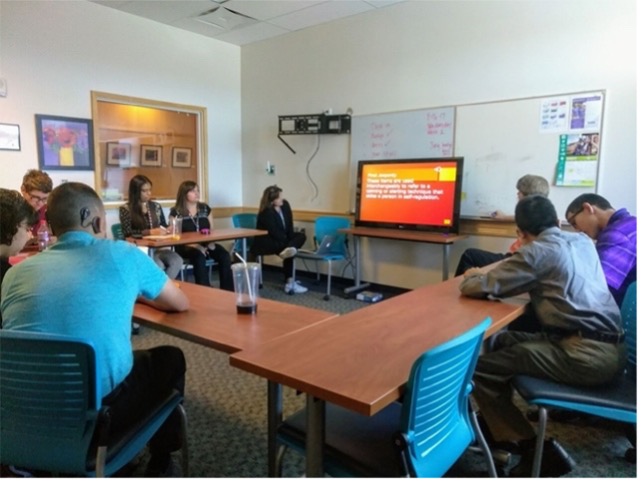 Project SEARCH is a one-year, post-high-school transition program that aims to provide training and education opportunities to help individuals with disabilities find reliable employment in today's competitive workforce. The program is led by UNM Hospital and partners with Albuquerque Public Schools, Best Buddies of New Mexico, and the Department of Vocational Rehabilitation.
Our mission is to provide interns with not just employment, but a future. We work hard to immerse them into professional settings while teaching transferrable, marketable skills and ensure that our interns feel they are an important part of the departments they work in.
We're Getting Recognized!
Every year, the Close It Summit recognizes employers who have shifted hiring efforts to create opportunities for overlooked or invisible populations. UNM Hospital was recently named among their 2021 SHIFT Award Recipients for our Project SEARCH program and commitment to creating opportunity for individuals with disabilities. Learn more about the award here.
A Day in the Life of a Project SEARCH Intern
The interns' schedule follows the Albuquerque Public School calendar. Every intern is paired with mentors and full-time skills trainers that are responsible for supporting their intern throughout their experience. The skills trainers ensure that their interns are fully equipped and prepared to work independently and provide as much training as needed until they are comfortable.
Every morning, our interns have instruction in a classroom setting, where they learn about interview tips, professional workplace etiquette, and independent living skills. During class, our interns also hear from guest speakers who share valuable real-world experiences and insight. Guest speakers range from UNMH employees, former interns and experts from the community.
After class, the interns disperse into their respective departments. Some of them even ride shuttles to offsite locations. During their shift, our interns are treated as any other employee and are encouraged to work closely with staff and mentors to learn new skills and be an integral part of the team. Our team has weekly check-ins with them on their progress, goals for the future, strategies to overcome challenges and to celebrate successes.
Project SEARCH Wants You!
There are plenty of ways you can get involved with Project SEARCH. We are always looking for volunteers to be a guest speaker in one of our classroom sessions or to practice interviewing skills with the interns. To find out more information or to learn how you or your department can get involved, please call (505) 872-6800, ext. 0.