Children's Psychiatric Center
Within our 35-bed University of New Mexico Hospitals Children's Psychiatric Center, our evidence-based and integrative program delivers leading treatment to youth and their families throughout our region. Which means as a Behavioral Health team member, you'll be a key part of helping to develop the personal coping skills of future community members.
As the state's only academic learning center and a recognized training facility for mental health professionals, joining UNMH gives you access to expertise at the leading edge of today's research and treatments. You'll offer care within a collaborative environment that focuses on the Recovery and Resiliency Model to provide a full spectrum of mental health and psychiatric care to a broad patient population.
For your skill and expertise in building on the strengths and resiliencies of our patients, you'll experience a level of professional growth and personal development that is only available at UNMH. From peers who are as committed to one another as they are to our patients, to a vast array of competitive benefits that give you peace of mind, joining us a Behavioral Health professional place you at a level of distinction few can match.
Keeping Current: Tracking the Neutral Effects of Electroconvulsive Therapy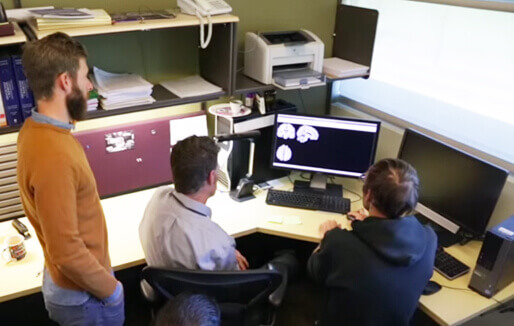 Christopher Abbott, MD, medical director of UNM's Electroconvulsive Therapy Service, discusses the benefits of treatment.
View video >