Case Management Stories
At UNM Hospital, all of our employees share a passion – a passion for helping people. For our case management team, no task is too big or too small when it comes to helping our patients. From booking appointments to coordinating transportation, our case managers are there for our patients and their families throughout their entire recovery process.
We asked some of our case managers to share their story and why they love what they do.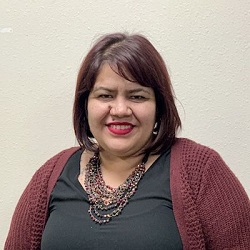 I started working at UNMH 16 years ago when I was 19 years old. The people I have met along the way have impacted me in so many ways throughout my time here. The relationships created at UNMH can be lifelong because we share a bond. We share that we care. The fact that UNMH is a teaching institution has been one of the most amazing attributes for me, as they have given a young 19-year-old the opportunity to learn and grow and become the person I am today.
I was able to observe a case manager at work when I was a bedside nurse. It was fascinating to see the number of things she knew about the patients and their needs. I have always wanted to be part of a team where the patient is looked at as a whole. In Care Management, we are able to do that. We are seeing the patient outside of the hospital stay and assisting them with their needs so that they can continue to remain at home where they're comfortable. As a case manager, I was able to connect with patients in a way I wasn't able to at the bedside.
We are making an impact by ensuring that patients get what they need once they have been discharged from the hospital. We do regular check-ins with patients to see how they're doing. We also work with them to establish goals for their care and determine how we can assist them in tracking and completing their goals.
Sonia, Director of Outpatient Care Management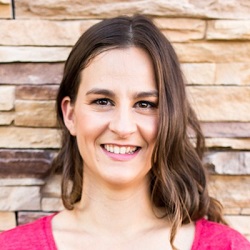 Since becoming a Social Work Case Manager about three years ago, I've really loved the pace of case management work and the shorter interaction periods with patients, rather than other forms of care that may take months or years. I like to feel busy and have quicker patient turnarounds.
My managers, Chauncey and Dianna, were what made me love working in case management at UNMH. I have never had such great supervisors. They really care about their team's growth in our professional and personal lives. I especially love the flexibility I've been given since having a baby. That's the reason I came back after being on maternity leave.
I think that we are truly making a difference in patients' lives because case managers often are the ones who are handling things that providers wouldn't – things that are important to patients, such as paperwork, work notes, and flight cancellations, which are not always priorities to the doctors and often get swept under the rug. I feel like I am helpful in getting those things done.
Jennifer Clayton, Social Work Case Manager
I love what I do because I like helping patients achieve their goals. I like to see the results in a patient's journey and know that my efforts have contributed in a patient's recovery or in breaking down the immediate barriers to make sure the patient's needs are met.
Sometimes small things can make such a huge impact on a patient and their families. These are things that might be difficult for a patient or a provider to handle, but easy for me to assist with – like making sure their appointments are scheduled and coordinated so patients don't need to miss work or school, obtaining equipment the patient didn't know to ask for, or coordinating transportation so patients can get to their appointments. I feel like I am making a difference because we are the only ones that are going to do these things for our patients.
Eugenia, RN Case Manager