Meet the Talent Acquisition Team at UNM Hospital
The talent acquisition team at UNM Hospital plays a vital role in our mission and the impact we make on the community. Through innovative recruitment strategies, our team hires the clinicians, administrative professionals, and support staff who are all a part of what make us great. Get to know our team and find out what they love about UNMH!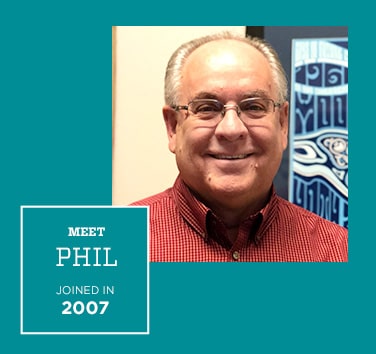 Meet Phil! Phil is the director of talent acquisition at UNMH. Phil knows that sometimes the job can be challenging, but at the end of the day, it's all worth it.
"I truly feel like I contribute to the mission on a daily basis with everyone we get to hire."
When Phil isn't at the office, you can find him catching a 49ers game or watching his favorite movie, "Hoosiers"!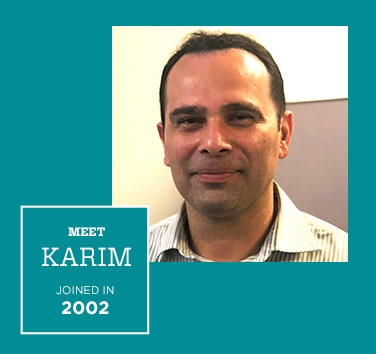 Meet Karim! Karim has been a talent acquisition partner in our human resources department since 2002. For Karim, the simple things make it all worth it for him.
"There is no better feeling in the world than to say, 'Congratulations, you are the selected candidate. Welcome to the UNMH family!"
Karim is a big Chicago Bears fan! He also enjoys spending his spare time working out and trying new restaurants in town.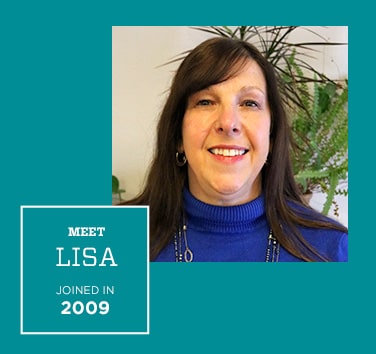 Lisa has been at UNMH for over eight years and joined the talent acquisition department as an HR assistant.
"My position is rewarding and challenging; it allows me to help others!"
Lisa is an avid fly fisher. She also loves going to the movies and seeing Broadway shows.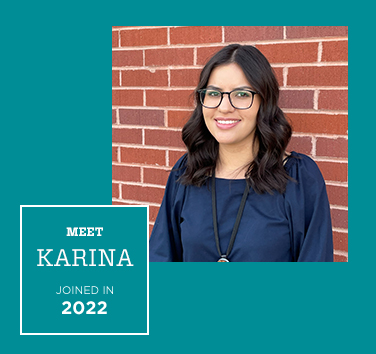 Meet Karina! Karina is joining the Talent Acquisition team as an HR tech. She is bilingual and have had the opportunity to work with the Spanish speaking community in all areas of Human Resources.
"It is a privilege to help foster an inclusive community at UNMH where language is not a barrier to opportunities."
Karina loves working on puzzles, reading, and listening to country music on her free time.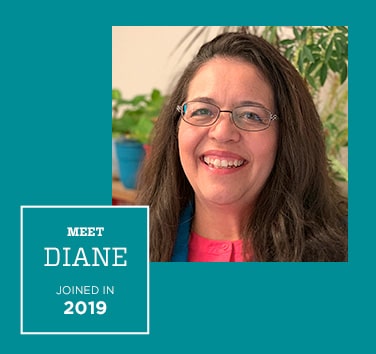 Diane joined our team as an HR tech in 2019! She loves the diverse communities that she's able to serve in her role.
"It's rewarding to be part of an organization that teaches and supports such a diverse community, and UNMH's commitment to helping individuals succeed is inspiring."
When Diane isn't at the office, she enjoys exploring New Mexico's landscapes and spending time with family and friends!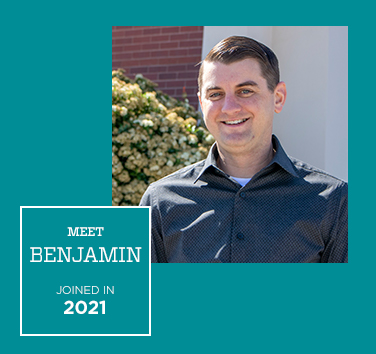 Meet Benjamin! He's one of our newest members of the team. An Illinois native and U.S. Navy veteran, Benjamin came to Albuquerque and UNM Hospital with a strong sense of purpose.
"I've always been passionate about giving back. Helping someone find the right position at UNMH not only gives me a sense of fulfillment but makes a difference in my community."
Benjamin loves the outdoor activities Albuquerque offers. In his spare time, you can find him snowboarding, hiking, and camping.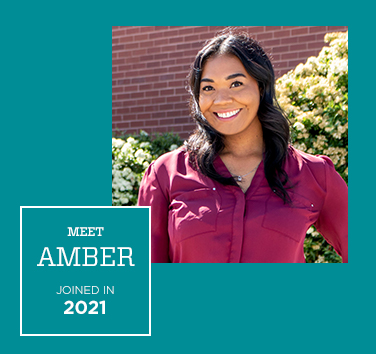 Amber also joined our team recently. When the opportunity arose to join a leader in the community, she jumped at the chance to join the UNMH family.
"UNMH has an exceptional reputation in the community. Being on the talent acquisition team allows me to represent the organization and share the endless opportunities to learn and grow!"
Amber enjoys trying new local restaurants in Albuquerque, exploring New Mexico and hiking with her husband and their Goldendoodle.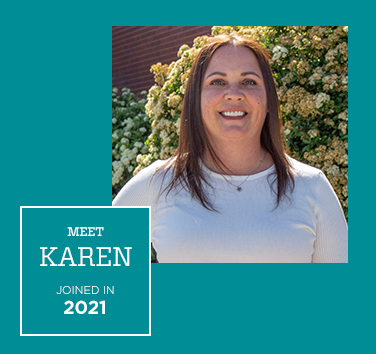 Karen, a U.S. Army veteran, came to UNM Hospital after 21 years of service. She wanted a role where she could continue to serve the community and the ones she loves.
"I love this type of work, and the connections I'm able to make with the community, our employees, and leaders within the organization."
Like many who live here, Karen enjoys the great outdoors, and all the unique experiences New Mexico has to offer.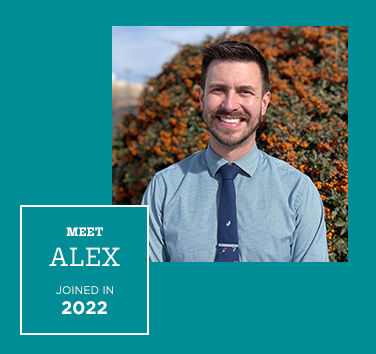 Originally from a small town in Idaho, Alex joined UNM Hospital in 2019. Fun fact—the hospital employs more people than his entire hometown's population!
"UNMH offers many opportunities that aren't available where I come from, so I feel honored to be a part of this team and to represent this organization. It's exciting to help people find fulfilling careers."
Alex joined the Talent Acquisition team because he's passionate about people. He also loves animals, musicals, reading, and spending time outdoors!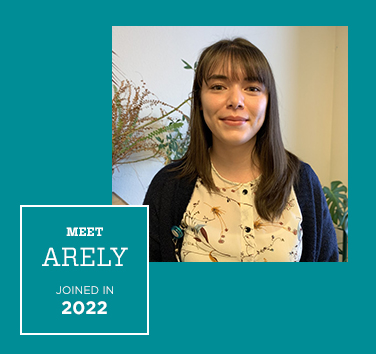 Arely joined our team in 2022. She is passionate about bettering the community and ensuring that members receive compassionate, innovative, and accessible care.
"Our team does their very best to ensure that the UHMH hiring process moves forward as smoothly as possible, providing guidance every step of the way."
In her free time, Arely enjoys spending time with family and friends and discovering new restaurants and cafes around Albuquerque.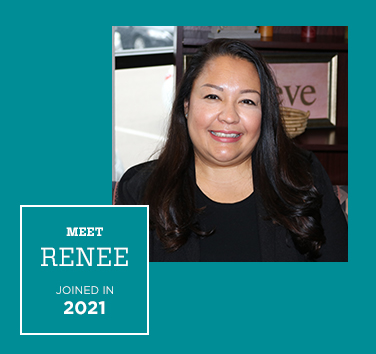 Renee has been with UNM Hospital since 2015. Her favorite part of the job is having the opportunity to recruit talented individuals to ensure patients receive the highest quality care.
"There are reasons our employees retire from UNMH—including our culture, commitment, and passion in our organization."
Renee loves spending time with her six grandkids and exploring New Mexico's beauty on her motorcycle with her husband.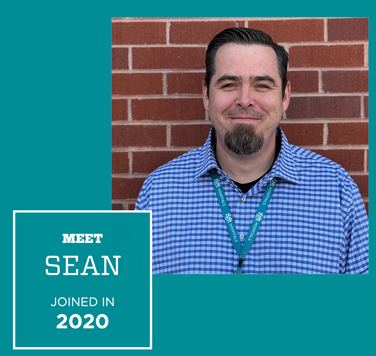 Meet Sean! Sean is a Talent Acquisition Partner who is passionate about making a positive impact in a team member's onboarding experience.
"I love that I get to directly contribute to the mission of UNMH to provide exceptional care for all of NM through compassion, learning, and discovery."
His hobbies include fly fishing, snowboarding, and golfing.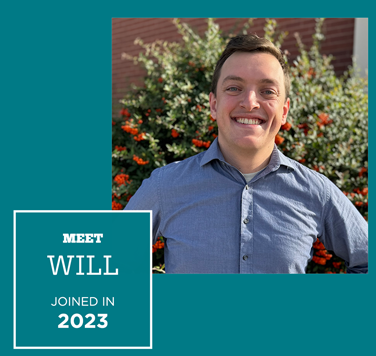 Meet Will! Will joined the team as a Talent Acquisition Partner 3 months ago driving a U-Haul across the country from Maine. He has been working in a variety of healthcare-adjacent roles since 2018 and find recruiting/HR to be his strongest passion.
"I view my job as a true honor to be part of one of the most important parts of a person's life: their career."
In his free time he enjoys DJing parties for friends, watching movies, and writing (he has a memoir and a novel in the works)
Our Talent Acquisition Team is always on the lookout for passionate candidates to join our team. Click here to explore career opportunities at UNM Hospital!