Rehabilitation Services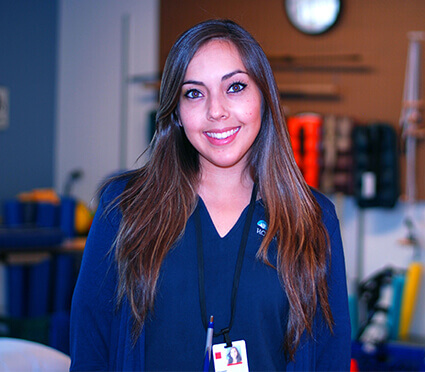 Physical and Occupational Therapy
Our interdisciplinary team of physicians, psychologists, psychiatrists, physical therapists and clinical pharmacists is dedicated to serving patients referred by providers in the UNMH Pain Consultation and Treatment Center, as well as spine patients from the neurosurgery department.
Our services are coordinated closely with treatments provided by other providers. We also offer group sessions involving both movement and cognitive behavioral interventions. At the heart of the service is a belief that teaching patients to treat themselves results in better outcomes than repeatedly treating patients for the same problem.
Our rehabilitation specialists are dedicated to advancing the science of movement and the art of function, and delivering expert treatment in a supportive and caring environment. Whether patients are rehabilitating from a stroke, recovering from injury or living with chronic pain, we use evidence-based therapies to help patients reach their highest potential.
Outpatient Rehabilitation
Our professionals enjoy a supportive environment that allows for flexibility and professional advancement. Working closely with each other and some the most qualified medical professionals in the state, our team provides valuable patient-centered care to our community, including to those who are traditionally underserved. And with access to the university and medical school, we offer continual opportunities for education and training.