UNM Hospital Knows What It Means to be Family Friendly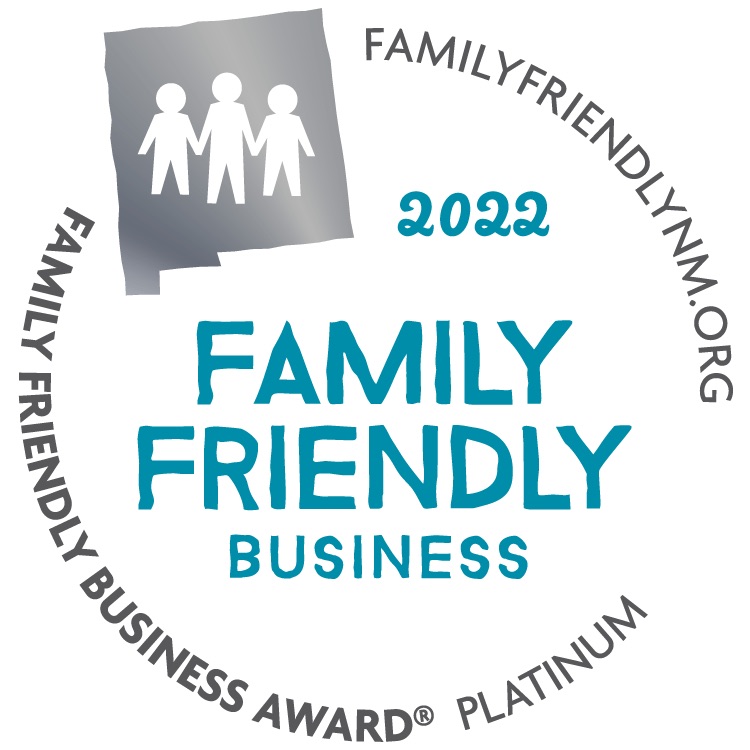 At UNM Hospital, work/life balance is something that's prioritized throughout the organization, especially given the current healthcare climate. No matter what team you're on, we make sure that all our employees can achieve a healthy balance between their work life and personal life so they can have the time and capacity to tend to their children, families, or any other obligations outside of work.
UNMH has been recognized for a seventh time with a "Family Friendly Business Award" at the Platinum Level by Family Friendly New Mexico (FFNM). FFNM is an awards program put together by the Task Force on Work-Life Balance. Their goal is to recognize employers and businesses in New Mexico that offer family-friendly employee benefits and promote the growing number of businesses that offer family-centered policies.
Giovanna Rossi, head of Family Friendly New Mexico explains what this recognition means.
As we grow the state's economy, we have the opportunity to be a national leader in offering New Mexicans workplaces that help companies attract and keep the best workers."
It is important for us to implement policies that work for not just our employees, but their families as well. Here are some of the policies that warranted us our 'Family Friendly' recognition:
Health, dental, vision, and life insurance as well as long-term disability
Paid vacation
Making reasonable accommodations for pregnant employees
Flexible leave time for parents to attend to their kids' medical or school needs
Paid family leave
Ensuring workplaces have proper breastfeeding space and storage
Medical, dental, and vision benefits available for domestic partners
Discounted lodging and other accommodations for employees working on the front lines during the COVID-19 pandemic
Click here for the full breakdown of UNMH, benefits programs.
Join an organization that will work for you. Explore career opportunities at UNM Hospital today!.