Employee Spotlight
Jennifer, Psych RN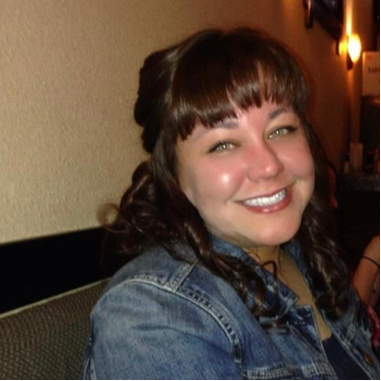 The Children's Psychiatric Center (CPC) at UNM Hospital is the only facility of its kind in the state. Our 35-bed offsite facility is fully equipped with the tools needed for patients and their families to receive inpatient or residential treatment, or attend partial hospitalization day programs.
Our team consists of doctors, nurses and support staff who are committed to treating patients ages 5–17 who suffer from a wide variety of psychiatric and behavioral health issues.
Meet Jennifer, one of our newer RNs who recently joined the team this past summer. Read more as she shares her experiences as a new Psych RN at the CPC and how COVID-19 has impacted her work.
Why did you choose to become a Psych RN over other areas of nursing?
In previous roles, I have worked in other areas of nursing. I chose pediatric psychiatry because I wanted a role that would challenge me. In this role, it's sometimes difficult to treat something that you can't see.
What surprised you the most about working in the Child Psychiatric Center?
What surprised me the most is how fun every day is. Because I get to work with kids, I wake up looking forward to going to work – which is a great feeling.
How would you describe the culture on the team?
It's an extremely supportive culture. Everyone on our team genuinely cares for one another. We are like a family. I feel like no matter what the situation is – I have the support I need, and my voice will be heard.
What is an average day like?
It depends on the day of the week. Weekends are pretty laid back. The kids do not have school – so we do a lot of games, puzzles, music and other fun activities. During the week, the kids have regular classes and schoolwork. We try to provide a very structured and supportive environment for the patients.
How has COVID-19 affected your work?
I would say the biggest way COVID-19 has affected my day-to-day is how I interact with patients and co-workers. Normally, I would be able to smile at my patients. I feel like masks and foggy eyewear have made me a better communicator because patients are not able to see most of my face.
What qualifications or traits do you feel are most important to be successful in your role?
What's most important to me is your attitude. When you're working with kids who are in an environment that is scary and unfamiliar, it's crucial to always have a positive and warm attitude.
What's the biggest piece of advice you would give a potential candidate looking to become a Psych RN in the CPC?
Remember that we are helping children through a very trying time in their life. They will have their ups and their downs just like you and me. Be patient and loving and it will get you far. You will be supported here. There are so many wonderful people to learn from.
Ready for a career where you too can feel like you're making a real difference? Explore behavioral and mental health roles at UNM Hospital today!