Perioperative Nurse Training Program
A career in the OR is both challenging and rewarding. Whether it's an emergency surgery or an elective procedure, at UNMH Surgical Services, our team of operating room RNs have a unique skill set to handle any situation. As the only academic teaching hospital and the only Level 1 Trauma Center in New Mexico, there's no better place to kick-start a career in the OR. Our Perioperative Nurse Training Program equips our nurses with the skills they need to be successful in their roles.
What is the Perioperative Program?
The Perioperative Training Program at UNMH is a structured 21-28 week specialty training program that equips experienced and new grad nurses with the training they need to succeed in the surgical setting. Through the duration of the program, you will participate in both classroom instruction as well as extensive hands-on training in the OR. During this program, you will have the opportunity to learn the ropes in multiple specialties to find the right fit for you.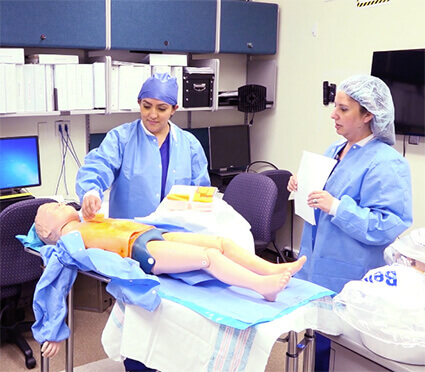 What kind of skills will I learn?
Basic OR prep procedures
Scrubbing and circulating duties
Creating and maintaining a sterile environment
Safe use and care of surgical instruments and equipment
Computerized documentation and charting
Airway management and anesthesia safety
Training in pediatric, ambulatory and main OR environments
What are the requirements to apply?
To be eligible to apply for the program, you must meet the following requirements:
Obtain a valid New Mexico or Compact State RN License prior to hire
Obtain a BSN degree within three years of hire
Obtain BLS Certification within 30 days of hire
Requires a 3-year commitment with sign-on bonus
Must have the heart and drive to be a surgical nurse
Hear from some of our RNs on their experiences participating in the program!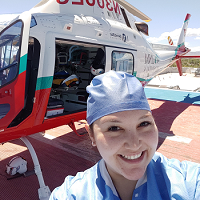 "This program has helped me achieve my goal to be in the OR as a full-time circulating nurse! I have enjoyed working in different areas and specialties. I feel that this has allowed me to not only get a more global perspective, but also to build relationships with people from all areas. I really appreciate the support that the educators have given us throughout the program and their desire to make sure that we are all successful." – Elisha Chavez, RN Inpatient III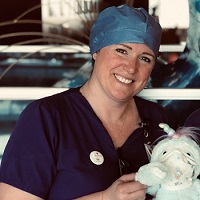 "I originally trained and worked here as a Scrub Tech, and no other hospital that I have worked at has measured up. The Peri-Op Training Program has an adaptive timeline that supports unique individual learning styles. If you've always wanted to be a member of a surgical family, if you thrive working in a collaborative environment and can rock purple scrubs, then the UNMH OR Peri-Op Training program may be for you." – Jennifer Richmond, RN Inpatient III
Thinking about pursuing a rewarding career in the Operating Room? Click here to apply for the Perioperative Program! If you are interested in the opportunity to shadow an RN in the OR, please contact our OR educators at (505) 272-2626.