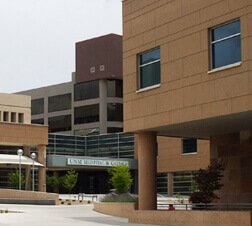 About UNM Hospitals
When you choose to join University of New Mexico Hospitals, you'll discover a level of distinction only available at a leadership institution like UNMH. Here, you'll discover a place where you can grow your expertise within the state's only Level I Trauma Center, thrive within a culture that fosters support and collaboration, and take pride in your ability to enjoy the best of your professional and personal life.
Why Work Here
The University of New Mexico Health Sciences Center is the largest academic health complex in the state. Located on the University of New Mexico campus in Albuquerque, New Mexico, we combine our four missions areas — education, research, patient care and community outreach — to provide New Mexicans with the highest level of health care. Learn more about working at UNMH>
Benefits
Just as UNM Hospitals is committed to providing top quality healthcare services to our patients, we're also committed to providing a comprehensive benefits program to our employees. Our benefits program reflects UNM Hospitals commitment: blending a core level of protection with a variety of optional benefit choices. Some benefits are provided at no cost to you. You can then add to that core level of protection by choosing additional benefits that fit your own needs. UNM Hospitals also provides retirement savings plans which help you reach your own personal capital accumulation goals. Learn more about our Benefits Program>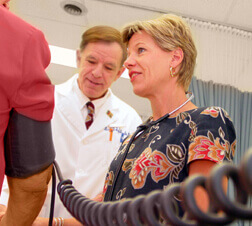 Nursing Careers
The Division of Nursing delivers care aligned with the vision of UNMH which is "to identify and solve the most important questions of human health in our communities through education, scholarship and service with commitment to the HSC core values".
Learn more

about Nursing careers at UNMH

>
UNM Health Sciences Showcases Careers to Students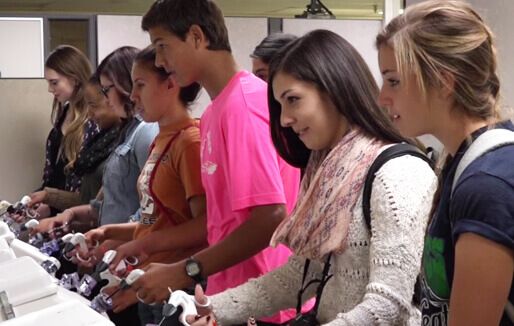 Albuquerque-area middle and high school students get an inside look at the UNM Health Sciences Center's state-of-the-art research facilities, simulations labs and other academic programs. The open house – organized by the UNM School of Medicine – gives students a glimpse of the kind of training and career opportunities that await, should they pursue medical education at UNM.
View video >