About Us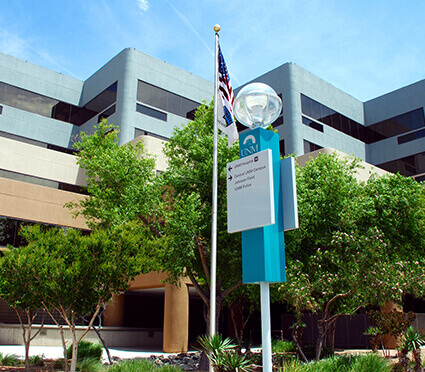 As a teaching hospital and the only Level 1 Trauma Center in the state of New Mexico, we offer our professionals the opportunity to do impactful work and to grow, as individuals and a team.
New Mexico's only Academic Health Center
Serving more than 450,000 outpatients each year
Recognized for 13 pediatric subspecialties
Treating more than 90,000 emergency patients annually
Operating a variety of clinics throughout Albuquerque
Through our community-responsive, culturally competent patient care, education, and clinical research programs, our vision is to be the leader in improving New Mexico's health outcomes.
We aspire to be one of the nation's leading university hospitals—both an excellent academic institution and an innovative, community-oriented public teaching hospital.
We invite you to learn more about The Mission in Mission: Excellence
Awards & Recognition