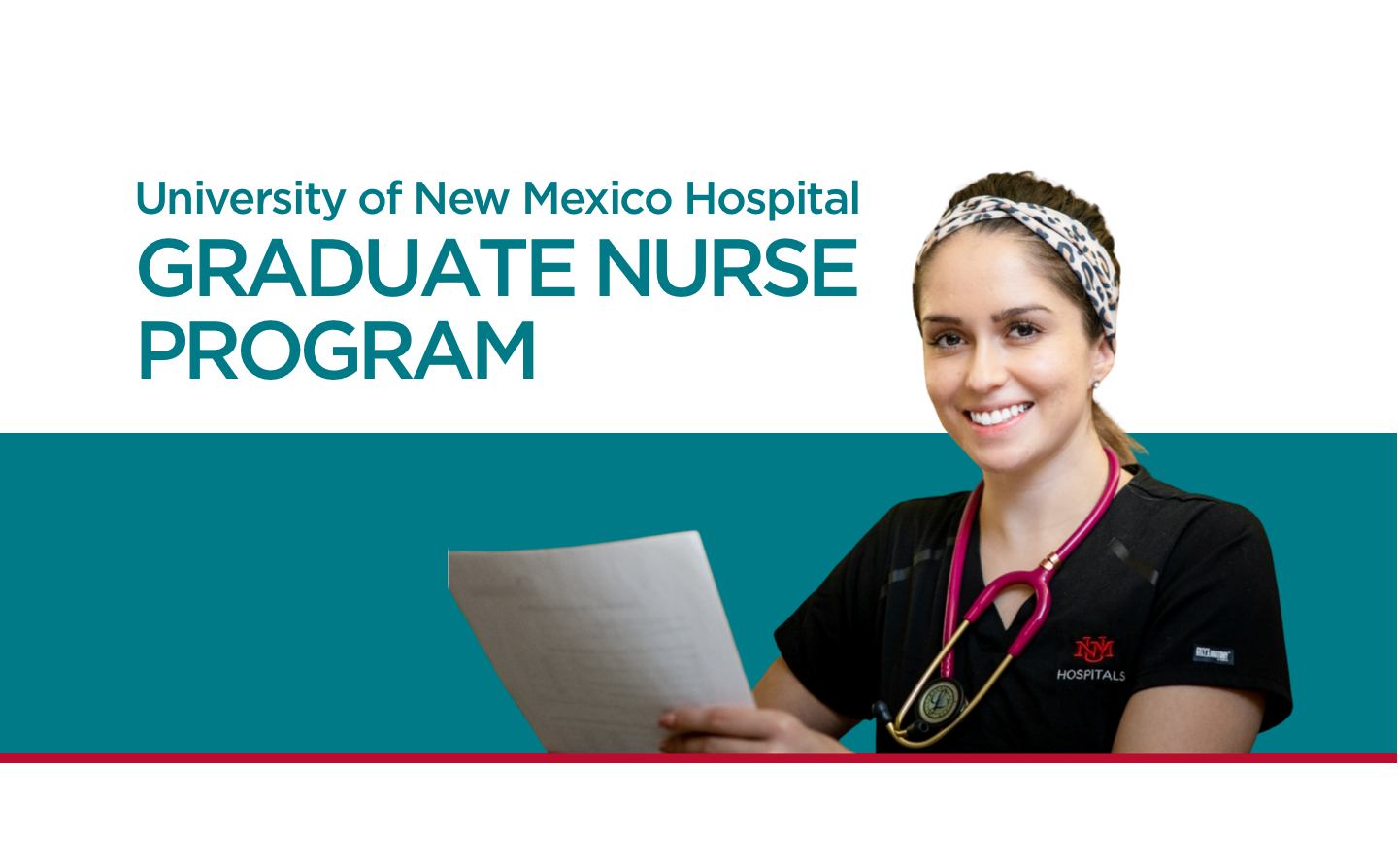 Making the transition from nursing school to clinical practice at the bedside can be intimidating for new nurses, especially amid a pandemic. At UNM Hospital, we applaud those who decide to pursue a career in nursing and are committed to helping them succeed. Being the only academic teaching hospital in New Mexico, we feel we have an obligation to training the next generation of nurses. Through one-on-one mentorship and hands-on training, our Graduate Nursing Program is the perfect opportunity to discover your passions and set yourself up for success in your career.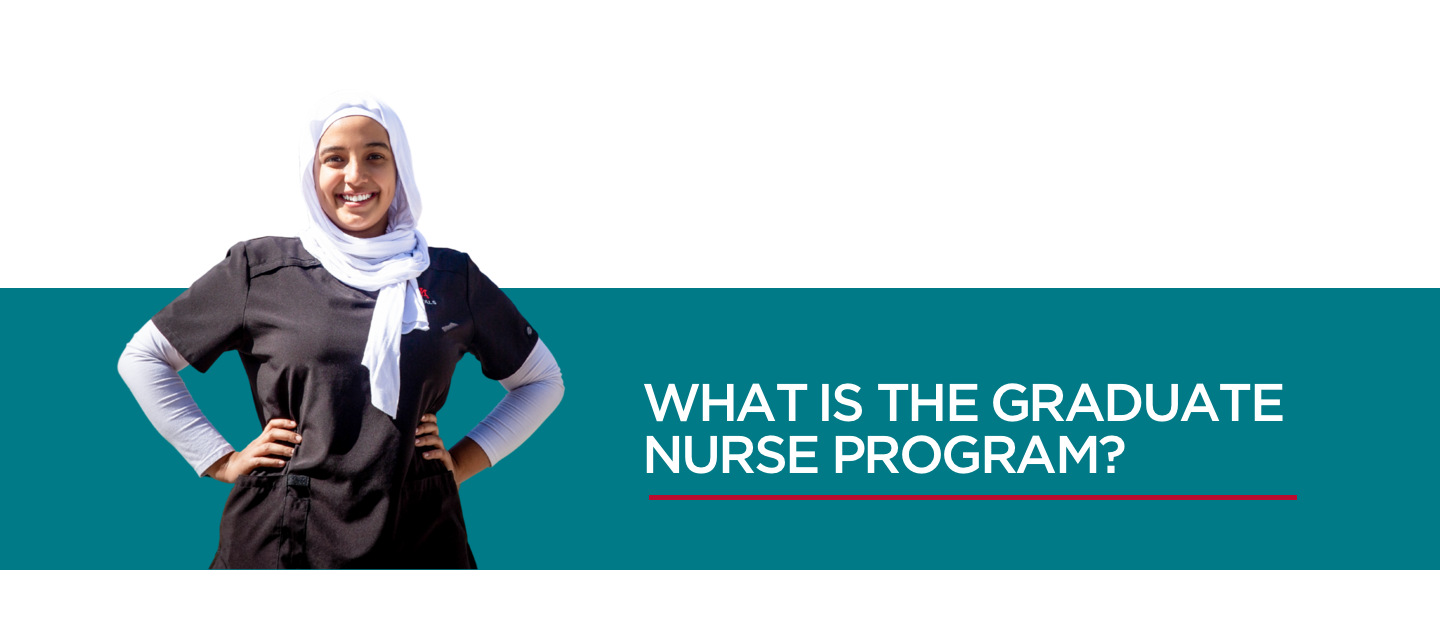 The Graduate Nursing Program is a transition to practice program that is designed to support you through your first year of professional nursing. Our program teaches you the skills you need to gain confidence and boost your comfort level with patients.
All new graduate nurses who are hired at UNM Hospital are required to participate in the RN Residency program. We hire cohorts three times a year, usually in January, June, and September. Some highlights from the program:
Participate in a formal orientation and monthly learning seminars.
The transition from beginner novice to competent professional nurse.
Become a valued member of the health care team and ethical patient
advocate.
Develop effective clinical judgment and build confidence by using critical
thinking in your daily practice.
Receive guided clinical experience by a staff of caring and expert mentors and
nurse educators.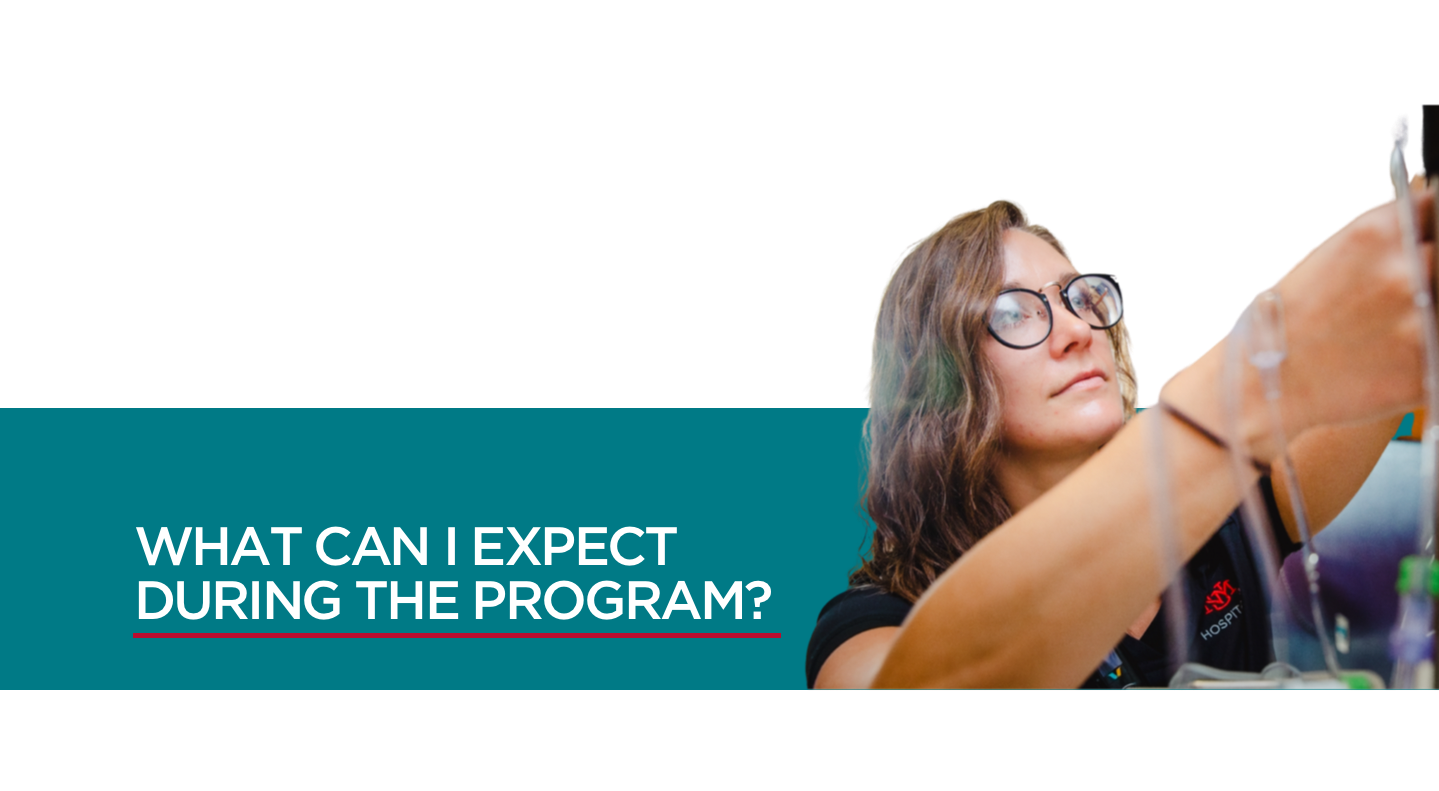 The program will help you gain exposure in a variety of areas including emergency/trauma, ICUs, labor and delivery, and other specialty units such as radiology, cardiac labs, and GI labs. During your time in the program, you'll reach the following milestones:
New hire orientation for new nurses.
Required specialty orientation/education.
Residency-related events, including monthly seminars.
Program evaluation activities.
Residency completion ceremony.